Active Company (Operating Company) in Thailand​
Active company
Panwa provide monthly, quarterly and yearly accounting, tax and auditing services with the scopes as following for SME companies which we can design the packages depend on your need.
Accounting Services
Preparation for accounting records such as Journal, General Ledger, Trial Balance and Financial Statements and issue Financial Statements in English version.
Preparation of monthly report for the management's purpose which you will receive the report via email within 30th day of the following month.
Tax Services
Preparation of monthly withholding tax Return (PND.3, PND.53)
Preparation of withholding Tax Return for oversea suppliers (PND. 54) (if applicable)
Preparation of monthly VAT Return (PP.30) including input-output VAT report
Preparation of Value Added Tax Return for overseas suppliers (PP.36) (if applicable)
Preparation of half year corporate income tax Return (PND.51)
Preparation of yearly corporate income tax Return (PND.50)
Auditing Services
Preparation of Yearly Audit Financial Statements with certified and audited by Certified Public Accountant (CPA, Thailand) and issue auditor's report in English version.
Payroll Services
Calculation of the net amount for paying and issuing payroll slip.
Sending payroll (salary + OT) summary sheet to the Company for approval.
Preparation of monthly personal income tax Return (PND.1)
Preparation of yearly personal income tax Return (PND.1 Kor)
Issuing payroll slip to the company.
Remark: Our services include filing of financial statements and all the tax forms to the Department of Business Development and the Revenue Department. 
Social Security Services
Preparation of social security form, other related supporting documents and remit monthly premium to the Social Security Office.
For more information, please feel free to contact us:
Office: +66 2 933 9000
Whats'App: +66 8 5713 1000
Email: bkk@panwa.co.th
Location: https://goo.gl/maps/MhJsbjkPrji51Qyt6
Sky train: Yellow Line, Chokchai 4 Station, Gate 4. Our office is located between Soi Latphrao 50 and 52.
Address: 1560 Latphrao Road, Wangthonglang, Bangkok 10310, Thailand.
Greeting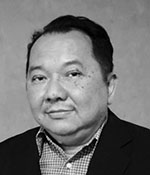 Mr. Tana  Sipa
Director, CPA Thailand
WhatsApp: +66 81.919.6225
www.companyThailand.net