Our experienced professional team of accountants, auditors and negotiators will be responsible for your business and company. We offer you quality timely services in the fields of:
Bookkeeping and Accounting Services
Bookkeeping and prepare financial statement as specified period such as monthly report, quarterly report, half/mid year report.
Yearly accounting service, this kind of service will be done 1 year 1 time which can be served only small size company.
Dormant company, as yearly package covers accounting, auditing and yearly corporate income tax services with the fee at Baht 13,000 per year. Further information click here.
Monthly accounting which actually will be serve as a package which covers for tax and social security (if having employee) the fee will start at Baht 5,000 for small size company.
Accounting with specified period such as monthly or quarterly report and etc.
Accounting for foreign organization such as NGO, Branch of Foreign Business Entity, Representative Office.
Provide Chartered Accounting or Registered Account who has qualification under Accounting Act B.E.2543 and Accounting Profession Act B.E.2547 to register/ apply to Department of Business Development as your company's accountant. (You can serve cost for seminar and membership of FAP)
Tax Services
Monthly and yearly of all kind of company tax which covers for corporate income tax, half-year tax, monthly tax, withholding tax (PND.3, 53 Form), VAT, Special Business Tax, Salary Tax (PND.1) and etc.
refund and negotiation services
tax clearance
tax planning
liaison with tax authorities, assistance in tax audit/ review by authorities
tailored staff training
Auditing
Audit in accordance with Thai Standards (TSAs) for ordinary company
Audit under head office/ related company's requirement
For NGO for both registered and unregistered in Thailand
Special audit
Stock taking, Inventories observation assistance.
Consulting 
consulting for investment in Thailand covering for: types of business registration and its privileges, how become majority ownership and controlling, tax benefit or incentives, register under Treaty of Amity and etc.
Consulting for accounting standard covering
Consulting for tax covering Direct tax and Indirect tax in Thailand,  Tax allowance, Double tax and international tax
Consulting for Labor act.
Corporate and company secretarial
Company registration and setting up business
Limited partnership registration, group of person registration, all kind of business entity registration
Modification all kind of incorporated documents
Shareholder, share certificate, shareholders' list share book control, share transfer agreement
Change of Business Registration Particulars; change address – business objectives – name – seal – director – partner – shares – capital and etc.
Corporate Bank account; saving bank account, current bank account, internet banking with token devices for else where accessible.
Tax ID for foreign business entity and individual
VAT registration
Licensing and permission, depended on kind of business operation and area such as Import-Export license, TAT license, Money Exchange license, Factory license, Foreign Business license and etc.
Company liquidation and dissolution, VAT cancellation, Tax clearance. Some case customer can come or visit our office for signing only 1 time so you can leave Thailand without any concerning.
Shares, Shares Certificate and controlled book, Shares Transfer agreement, Shareholders' list preparation and update.
Social Security Fund registration.
Notary Public by Lawyer, accountant, auditor or secretarial company.
Company Document search and certified by registrar
Other
Translation for incorporated document and business document.
Documents storage for case of company liquidation.
Address for company registration (non-VAT company)
Land search with/ without certified by registrar.
House for sale and rent at Saiyuan, Phuket
Representative for registration all over Thailand
Registered Accountant (Chartered Accountant) who has qualification under Accounting Act B.E.2543 and Accounting Profession Act B.E.2547
Greeting from Author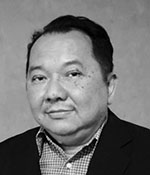 Prasert Poothong (Mr.PP)
CPA and Director
Email: bkk@panwa.co.th
WhatsApp: +66 81 919 6225
Office Tel: +66 2933 9000
Please be informed that as substitute for Asahna Bucha day and Buddhist Lent day, our office will be temporarily closed on July 6 and 7, 2020 (Monday and Tuesday), and will resume work on Wednesday (July 8, 2020).